Schools
Free tour with audio guide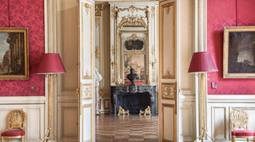 7 € per child
Children discover the history of the Jacquemart-André couple and their rich collection. The audio guides focus on the decoration and the collections hosted by the private mansion.
Until 25 years old. From 15 children. Free for the supervisors (1 for 8 paying children).
Audio guide in 9 languages.
◗ Duration: 1hr 30mn
Guided tours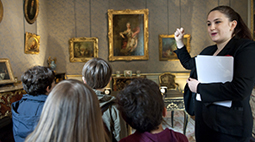 Guided tour of the permanent collections
€ 160 per group (in french) | € 185 (european language) | other language on request
The content and axes developed during this guided tour are determined and personalized with the teacher according to his(her) program.
Price is in addition to the entrance ticket.
◗ Duration: 1hr30mns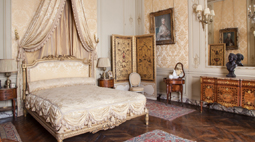 Themed visit of the permanent collection "Lifestyle of the 19th century"
€ 160 per group (in french) | € 185 (european language) | other language on request
Price is in addition to the entrance ticket.
◗ Duration: 1hr 30mns
Practical information
Organising your visit
Calendar of visits and workshops: all year long
Pupils must be supervised at all times during the visit.
What's included
- 1 supervisor for 8 paying children,
- Coach parking in front of the museum, on the Boulevard Haussmann,
- Audio guide available in 8 languages: French, English, Spanish, German, Italian, Dutch, Japanese and Russian,
- Free wifi.
To book
You must book your visit in advance by post, fax or email. You will be sent a confirmation of your reservation.
Payment methods: cheque, cash and credit card.
Cancellation: please let us know at least 10 days in advance of your visit.